Bug Eyed - Dress it Up Hoop/Shank Buttons
Bug Eyed - Dress it Up Hoop/Shank Buttons - Dress it Up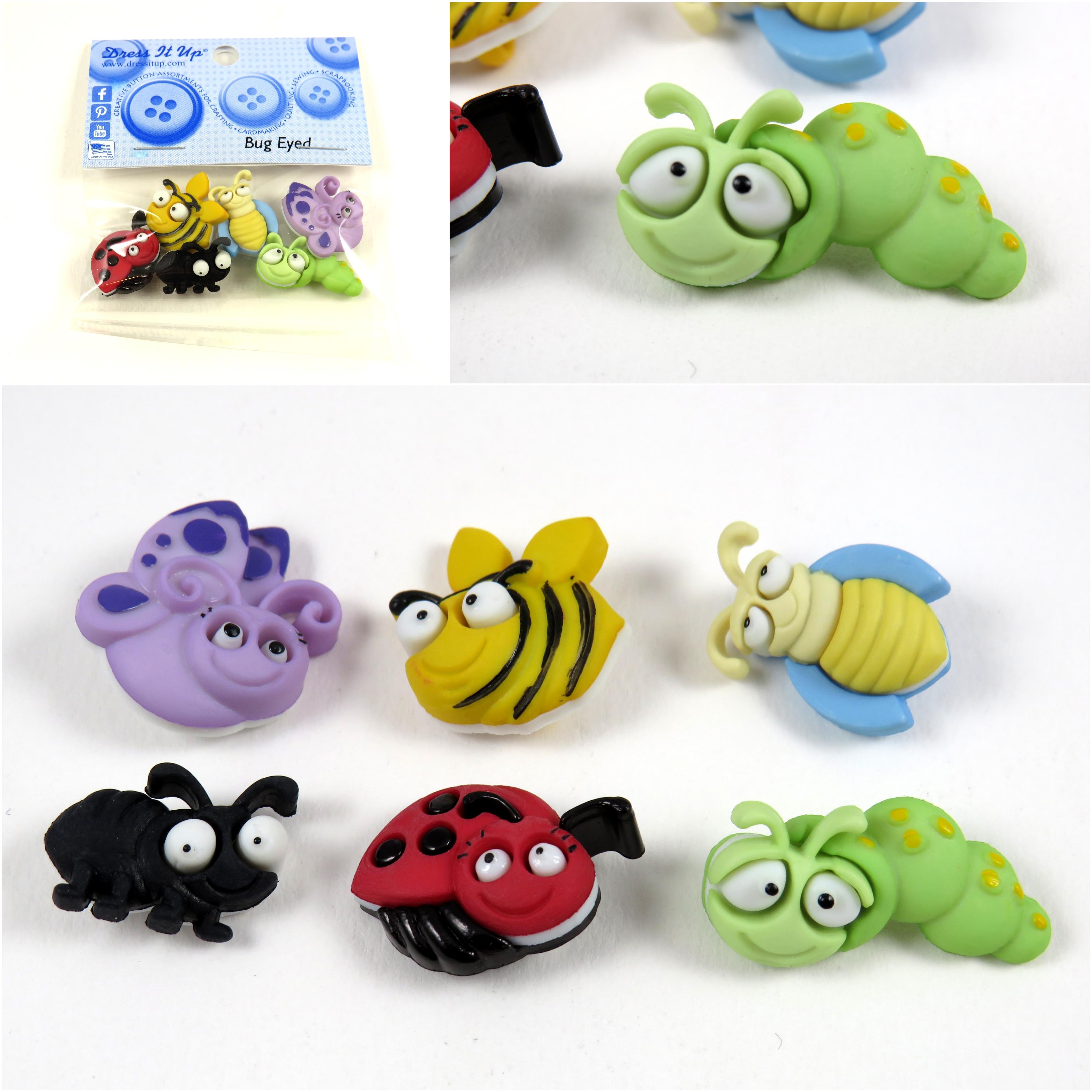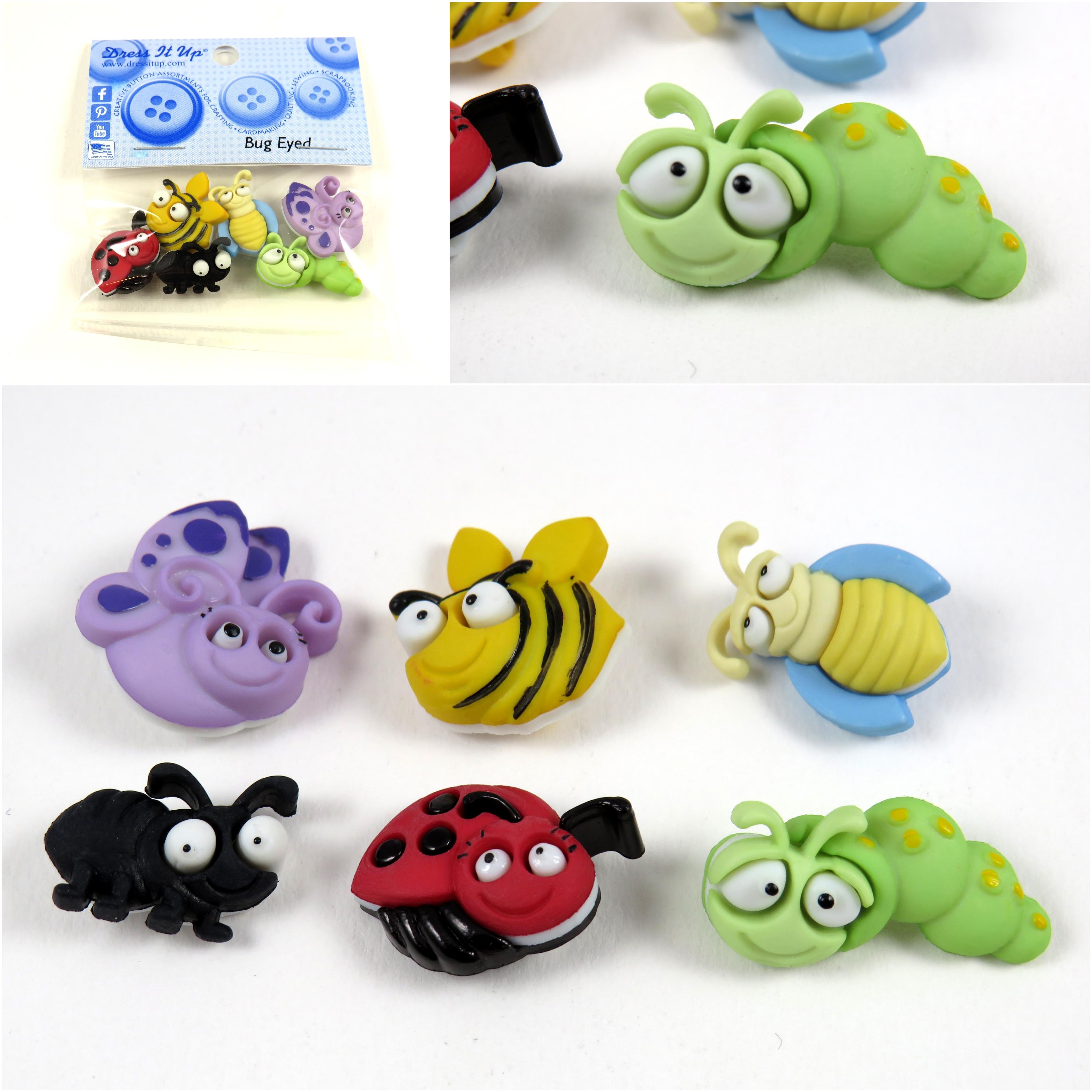 Bug Eyed - Dress it Up Hoop/Shank Buttons
Dress it Up
Bug Eyed themed Hoop/Shank buttons from Dress it Up. Each pack contains approximately 6 individual buttons.
---
Product Description

A funky set of Bug themed novelty buttons are a great addition to your summer themed creations. Each pack comes with 6 different design bug buttons each with a small hoop to the rear of the button. This hoop is suitable for sewing on as a decorative button, or looping through with ribbon. Equally so these can be cut using a sharp tool such as nail clippers, so the pieces may be used as decorative embellishments on card/invitation design, or as a crafting piece. With each button design is approximately 15mm in diameter.

Please note the cutting of the hoops is done so purely at your own choice & risk, and we hold no responsibility towards this. Any items that are cut are non returnable.

THESE ITEMS ARE SMALL AND CAN PRESENT A CHOKING HAZARD TO CHILDREN! Please do not provide these as toys to young children and always supervise any use of them if a child is creating with them.

Pack Quantities
Typically contains 6 pieces per pack. These items are pre packaged by the manufacturer and the quantity contained per pack is subject to change without notice.


How we package this item

This product will come as per the manufacturers packaging. All items are contained in a small blister pack as per images shown.

Colouring

Due to a differences in screens/monitors and other factors the colours seen may vary to that of the actual product. For more information please read our FAQs section.
Product reviews
Be the first to review this product.