Sew Cute Snowmen - Dress it up - Christmas 2 hole Buttons
Sew Cute Snowmen - Dress it up - Christmas 2 hole Buttons - Dress it Up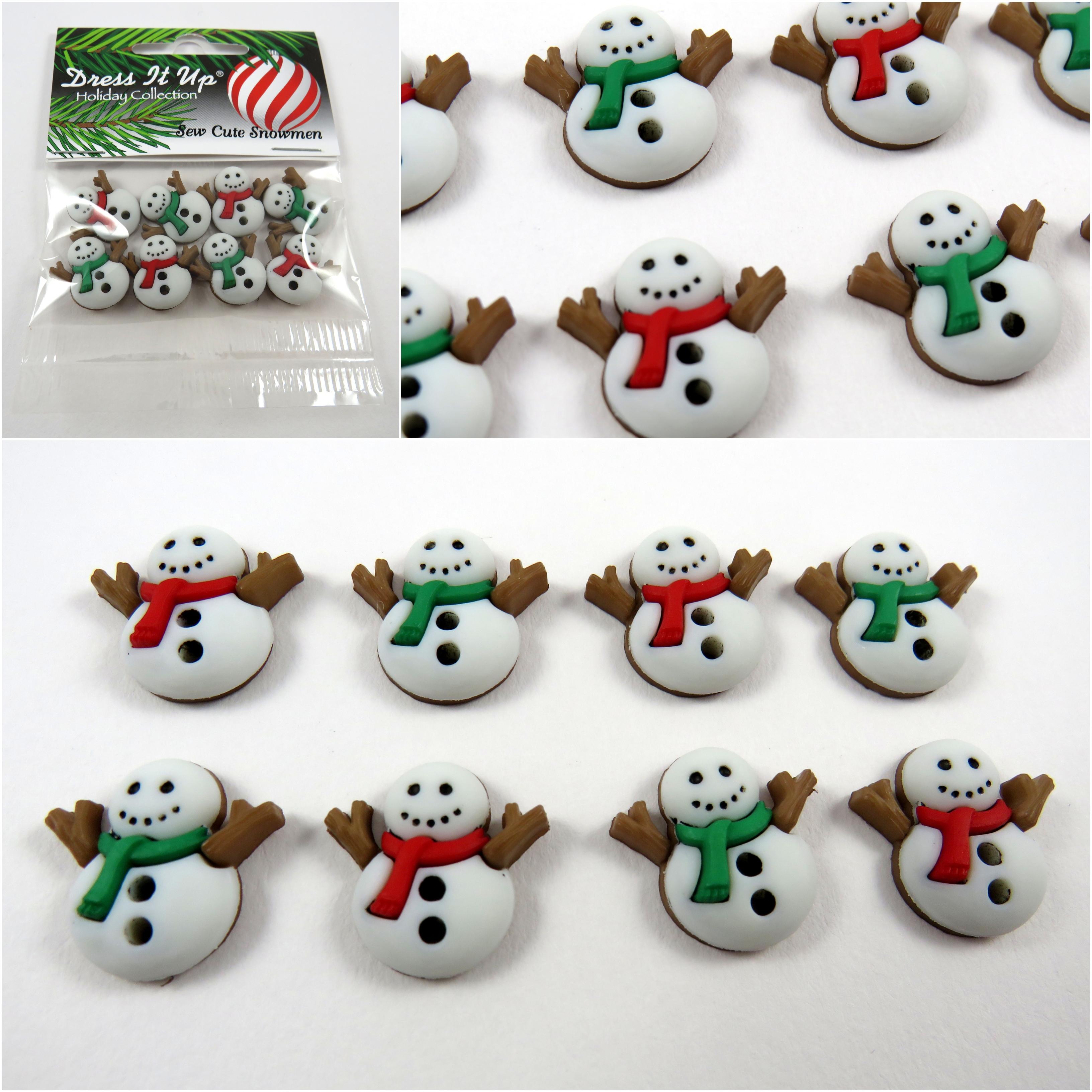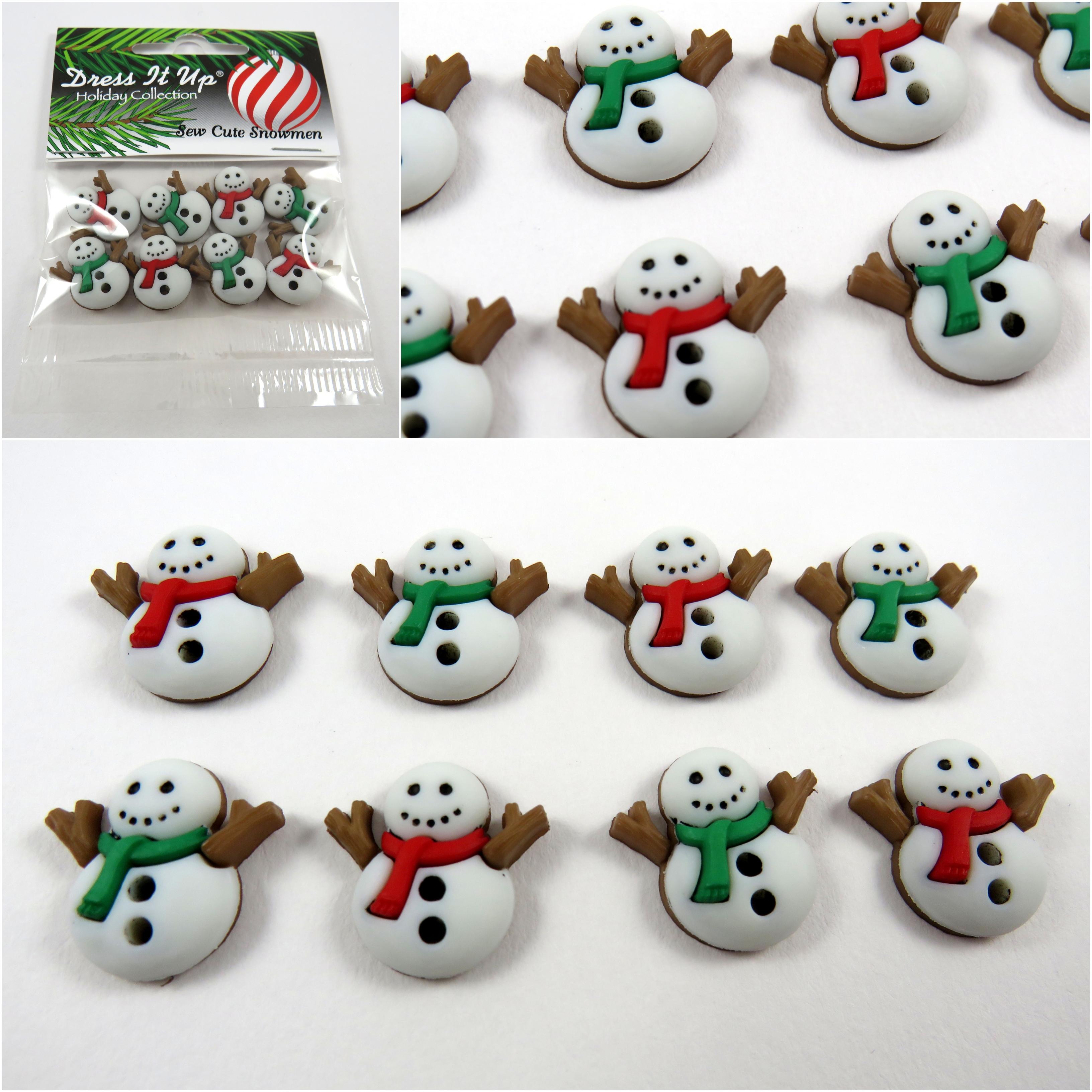 Sew Cute Snowmen - Dress it up - Christmas 2 hole Buttons
Dress it Up
Sew Cute Snowmen Novelty 2 hole Christmas buttons from Dress It Up. Each Pack contains approximately 8 pieces.
---
Product Description

Bring the novelty of Christmas to your crafting and creating goodies with these wonderful Snowmen 2 Hole Buttons from Dress It Up. Each pack consists of approximately 8 buttons each roughly 15mm diameter. All the buttons feature 2 holes for use as decorative buttons or as creative pieces for your crafting goodies, from card making, scrap booking or sewing onto funky designs.

THESE ITEMS ARE SMALL AND CAN PRESENT A CHOKING HAZARD TO CHILDREN! Please do not provide these as toys to young children and always supervise any use of them if a child is creating with them.

Pack Quantities
Typically contains 8 pieces per pack. These items are pre packaged by the manufacturer and the quantity contained per pack is subject to change without notice. Images shown are representative and not an exact depiction of the pack items or quantity.


How we package this item

This product will come as per the manufacturers packaging. All items are contained in a small blister pack as per images shown.

Colouring

Due to a differences in screens/monitors and other factors the colours seen may vary to that of the actual product. For more information please read our FAQs section.
Product reviews
Be the first to review this product.
Ask Us a Question
---
Previously Asked Questions
---
anne freeman asked...
Are these machine washable?
Official response...
Thank you for your enquiry.

The below information is provided by Dress it Up in regards to their items.

Can I wash Dress It Up buttons? What are the care instructions?
Dress It Up buttons are machine washable, cold-delicates. Hang to dry. Avoid washing glitter or rhinestone embellishments to avoid the glue washing off.

We hope you find this information helpful.

Kind Regards
Mark, Minions of Craft
Was this helpful?