Small Baby Blue Gingham Ribbon Bows - Packs of 10
Small Baby Blue Gingham Ribbon Bows - Packs of 10 - ~ Unbranded ~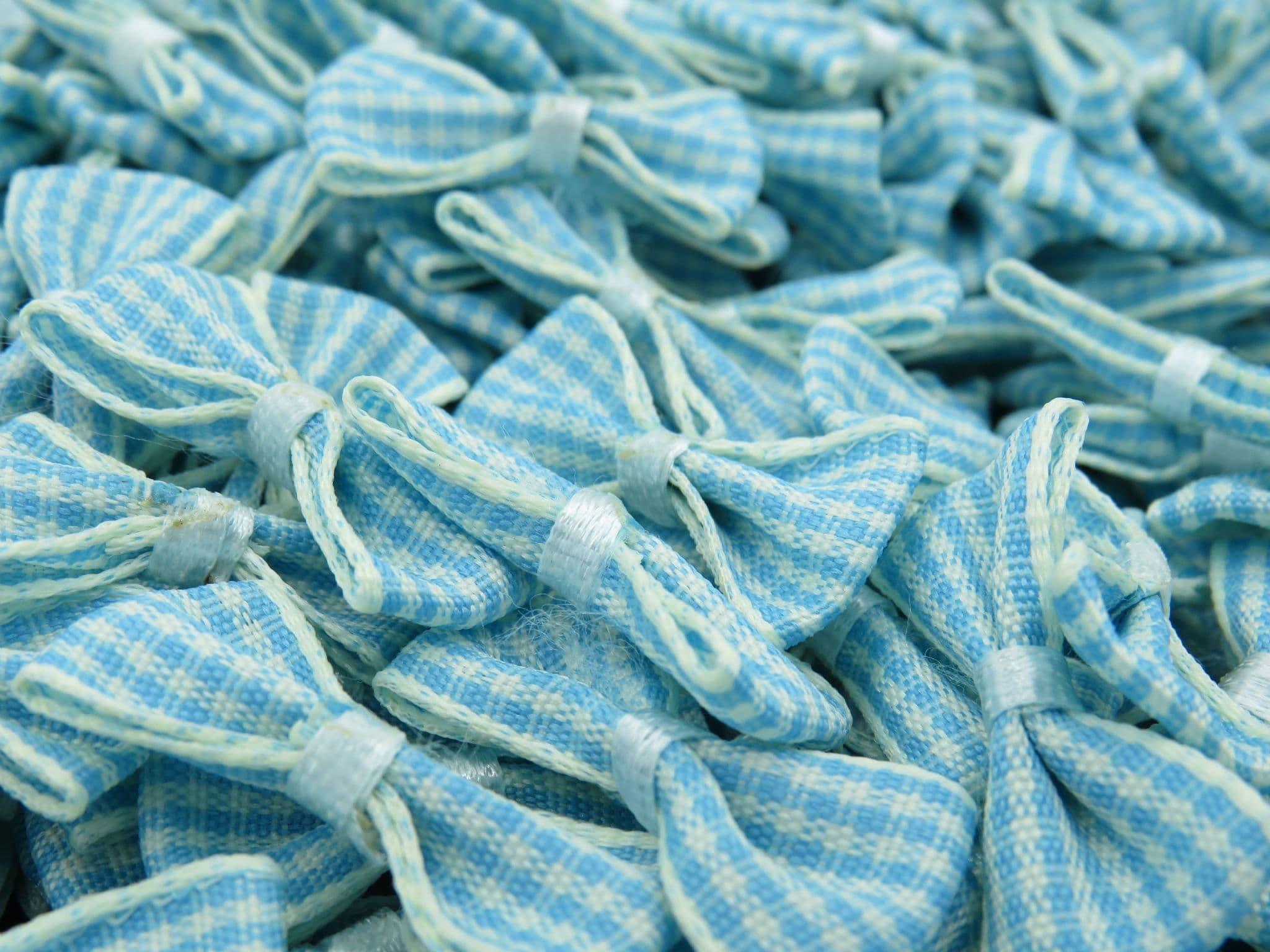 Small Baby Blue Gingham Ribbon Bows - Packs of 10
~ Unbranded ~
Small Baby Blue Gingham Ribbon bows, sold in packs of 10 with each bow roughly measuring 25mm wide and made from 15mm ribbon.
---
Product Description

Small Baby Blue Gingham Ribbon Bows are a wonderful crafting & decoration piece to have in your collection of essentials. Measuring approximately 25mm in width these make an ideal addition to cards, wedding stationary and a whole host of decorative pieces.

Each bow consists of a larger 15mm ribbon that has been folded and behind and tied in the middle. A smaller solid colour ribbon is then wrapped around the centre and glued in place. Due to this some glue residue marks may be present on the rear of the bow.

Please be aware we do not make these items and therefore are unable to provide any customisation or alternative colours to those listed.

How we package this item

This product will come packaged loose within a gripseal bag and placed within an appropriate box/envelope depending upon order quantity. When purchasing multiples of the same colour we shall place all packs within the same gripseal bag.

Colouring

Due to a differences in screens/monitors and other factors the colours seen may vary to that of the actual product. For more information please read our FAQs section.
Product reviews
Be the first to review this product.