Tiny Round Black 2 Hole Buttons from Dress It Up
Tiny Round Black 2 Hole Buttons from Dress It Up - Dress it Up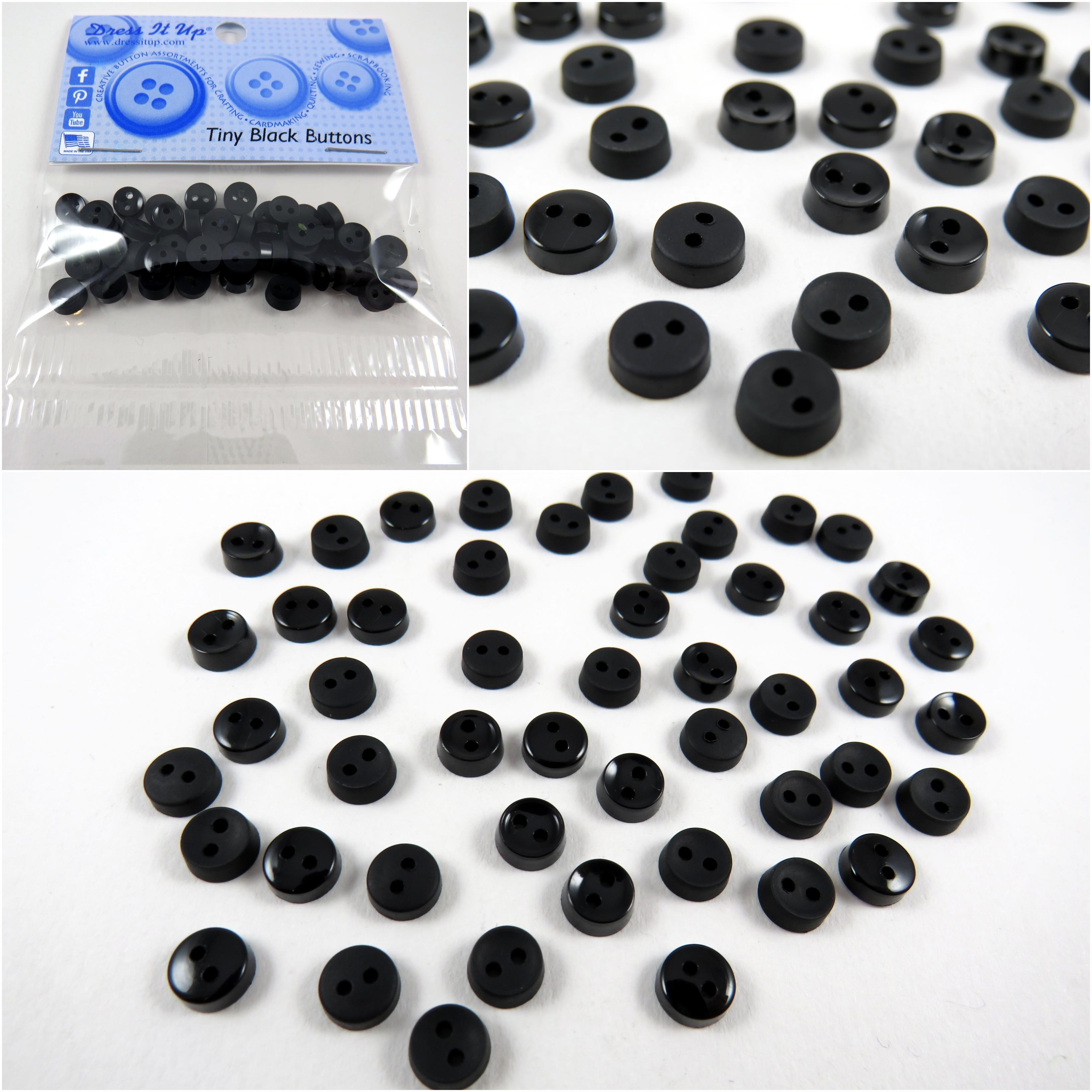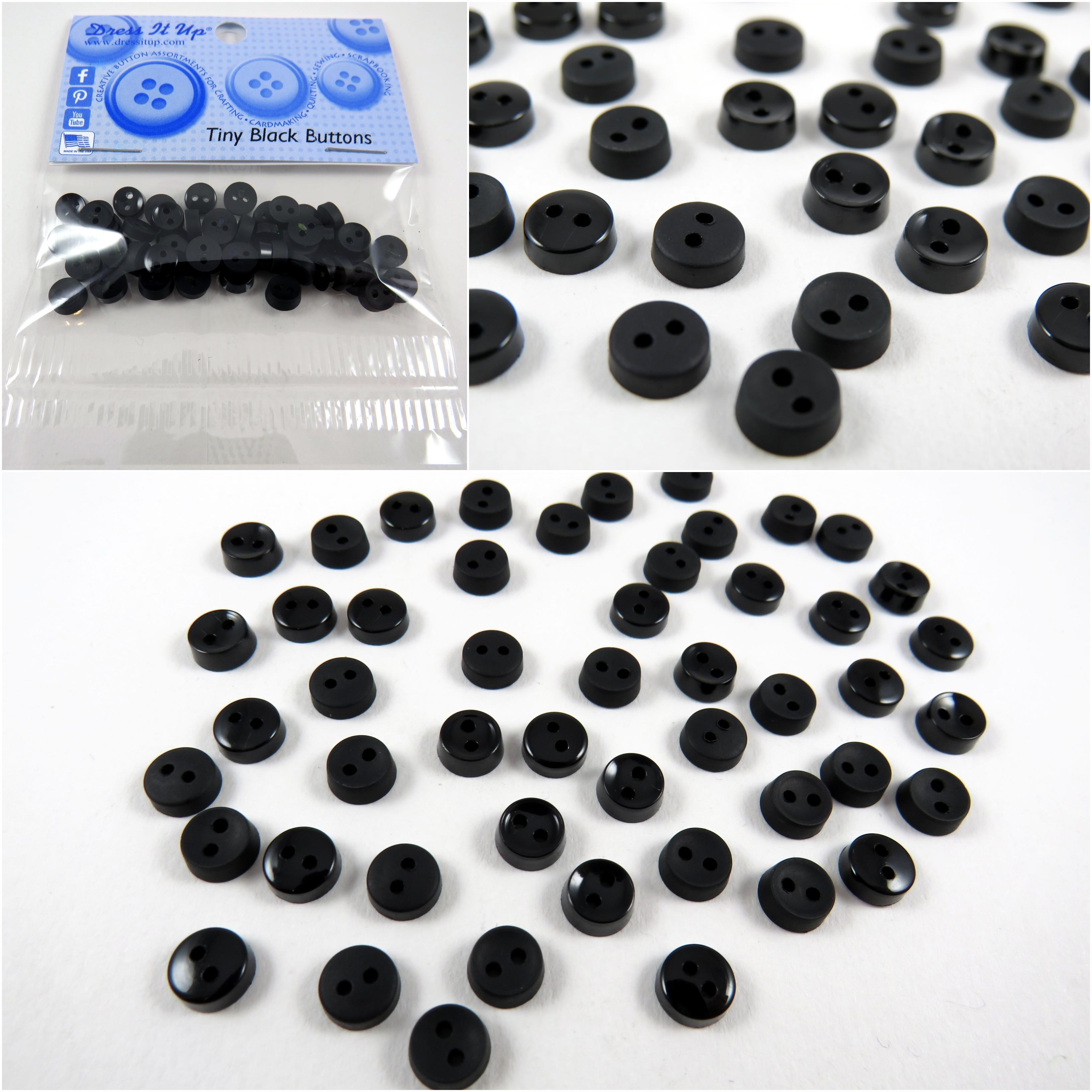 Tiny Round Black 2 Hole Buttons from Dress It Up
Dress it Up
Tiny round black 2 hole buttons from Dress It Up. Each pack on average has 35 buttons with varying head styles.
---
Product Description

Do you love buttons of all shapes and sizes? If so you may want to check out these Tiny black round buttons from Dress It Up. With each pack containing approximately 35 individual 2 hole round buttons, with a variety of different tops from glossy to matt and domed in and out. All the styles feature 2 holes for use as decorative buttons or as creative pieces for your crafting goodies like card making & scrap booking. Each button is approximately 6mm in diameter.

THESE ITEMS ARE SMALL AND CAN PRESENT A CHOKING HAZARD TO CHILDREN! Please do not provide these as toys to young children and always supervise any use of them if a child is creating with them.

Pack Quantities
Typically contains 35 pieces per pack. These items are pre packaged by the manufacturer and the quantity contained per pack is subject to change without notice. Images shown are representative and not an exact depiction of the pack items or quantity.


How we package this item

This product will come as per the manufacturers packaging. All items are contained in a small blister pack as per images shown.

Colouring

Due to a differences in screens/monitors and other factors the colours seen may vary to that of the actual product. For more information please read our FAQs section.
Product reviews
Be the first to review this product.